HAHAHAHAHAHAHAHAHAHHAAHHA
HAHAHAHAHAHAHAHAHAHAHAHAHAH
by the way, this entry was lovingly posted under this beautiful framed poster: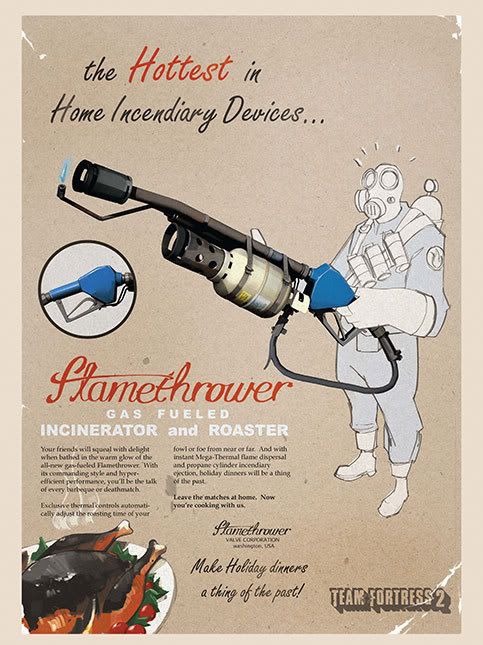 In case you can't read that text cuz it's too small:
Your friends will squeal with delight when bathed in the warm glow of the all-new gas-fueled Flamethrower. With its commanding style and hyperefficient performance, you'll be the talk of every barbeque or deathmatch.
Exclusive thermal controls automatically adjust the roasting time of your fowl or foe from near or far. And with instant Mega-Thermal flame dispersal and propane cylinder incendiary ejection, holiday dinners will be a thing of the past.
WANT TO BUYYYYYYYYYYYY